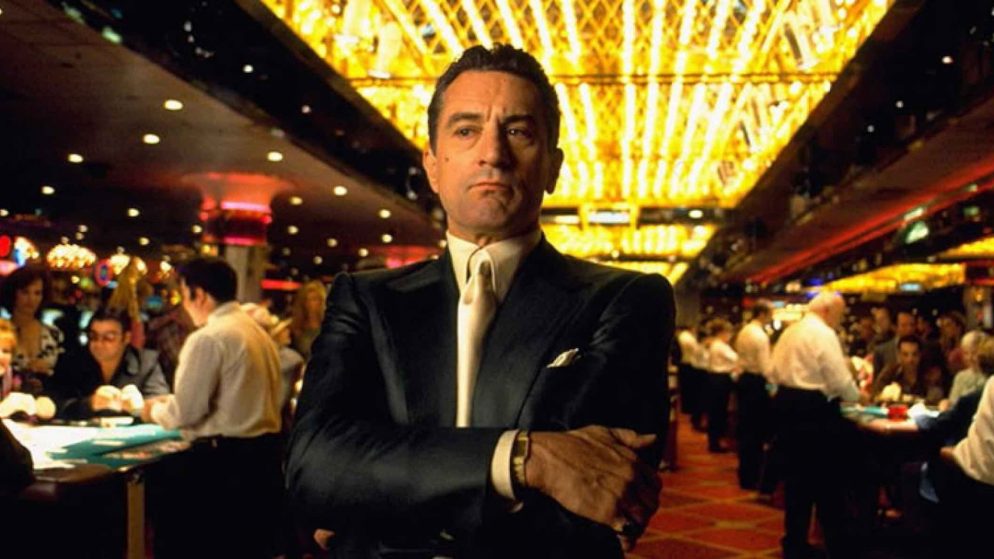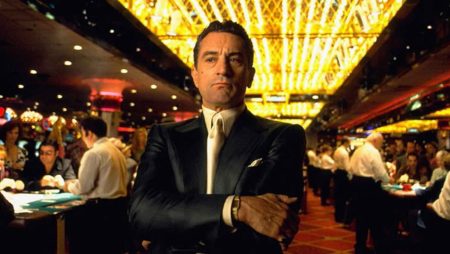 Gambling movies have inherent drama. By definition, they are about the risk taken by gamblers at the gaming tables. The world of gambling grips viewers with its stories of big wins and devastating losses.
Since the early days of cinema, casino movies have been essential to the film industry. Works that delve into the inner workings of casinos and the lives of high rollers. A host of well-known actors have appeared in some of the best gambling movies in history.
Robert De Niro, George Clooney, Steve McQueen, Clive Owen, Paul Newman are some of them.
Before Hollywood became interested in casino movies, there was a misconception of this industry. People thought that gambling was a leisure activity for the wealthy. But, the rise in popularity of this type of work changed things. Many people started enjoying casino games thanks to these movies associated with film noir.
If you are a fan of table games, here is a list of casino movies you should watch.
1. The Gambler (1974)
The Gambler, James Caan's 1974 version, not Mark Wahlberg's 2014 version, is our first recommendation. It tells the story of Axel Freed, a literature professor fond of gambling. The plot reaches a climax when the main character recklessly bets a considerable amount of money, putting his life in danger.
Gradually we discover that Axel is not interested in casino games. Instead, he loves the peril of gambling. He needs to lose, to feel at risk, to put himself in danger. So Axel places bets simply to get himself more and more into trouble. He even argues that, for him, the real fun of gambling is losing.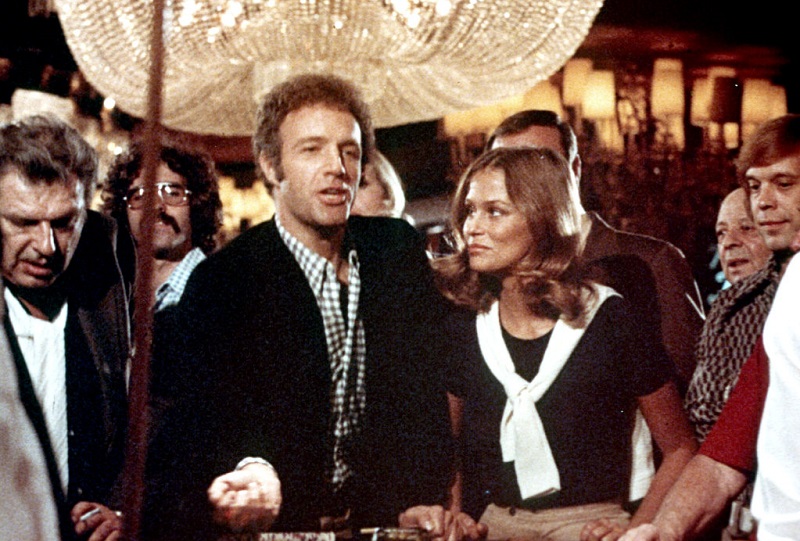 The main actor has no influences from other gambling films or other roles he has played in other works. Czech director Karel Reisz also completes the story with specific and original characters. You will see Axel's mother, Naomi (Jacqueline Brooks). She is a competent and independent person who gives money to her son because she fears for her life. There is also the role of Morris Carnovsky. He portrays an understanding grandfather that supports his grandson's behavior.
In short, The Gambler (1974) tells of Axel Freed's desperate search for the next game at the gambling tables.
2. Croupier (1998)
Clive Owen introduced himself quite spectacularly to mainstream audiences in the film Croupier. The British actor plays Jack Manfred, an aspiring writer in financial trouble. In this situation, he decides to take a job as a croupier in a casino to get ahead. Then, he gradually becomes familiar with the world of gambling.
The film is directed by British director Mike Hodges. It shows a different image of the glamorous world of casinos. Contrary to the edulcorated version, which Hollywood has continuously familiarized viewers with. From the novel perspective of a croupier, all this is the person in charge of managing a gambling table. He also uses an iconic recreation of the gloomy casino life. Movie critics loved it because it is thoroughly intoxicating.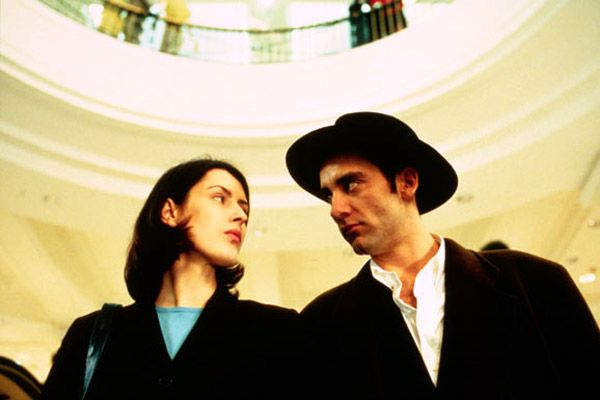 A magnetic film that grips viewers, especially for Clive Owen's performance.
3. California Split (1974)
California Split follows the journey of two friends as they seek to win the biggest prize at the casinos. Bill Denny (George Segal) is a writer struggling to balance his work with his love of gambling. And Charlie Waters (Elliott Gould), a carefree character. He has no expectations in life and puts gambling before everything else.
The two characters build a friendship from the moment they share a poker game.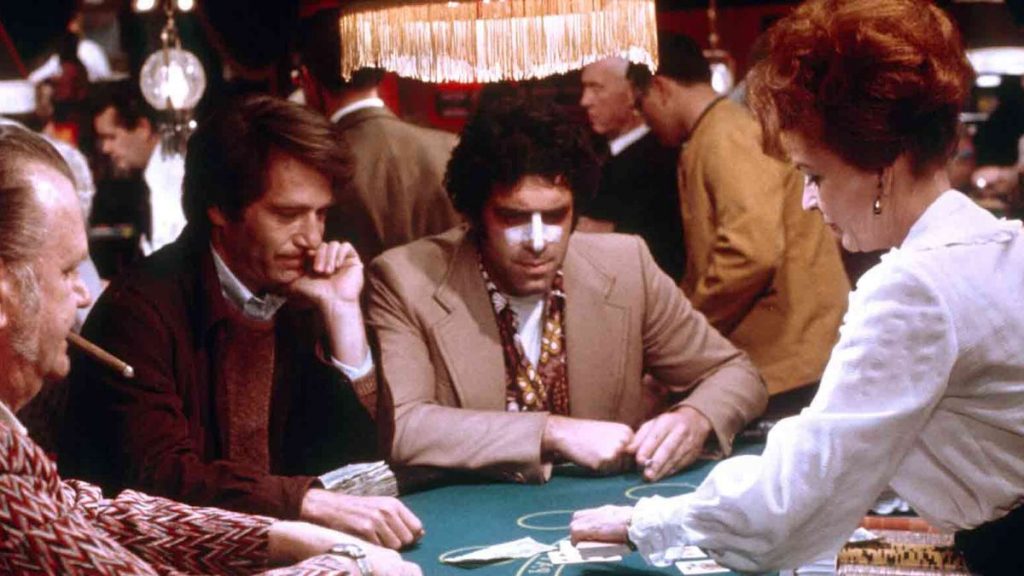 California Split remains perhaps the most underrated film in Robert Altman's filmography. But, despite that, it offers the viewer a fun time.
4. Bugsy (1991)
Bugsy is not only a cinematic glimpse into the glitz and glamour of the gambling world. It is also a biographical film. Here you will get to know the legendary New York mobster Benjamin "Bugsy" Siegel.
The film chronicles the adventures of this gangster, played by Warren Beatty. You will join him in his dream of creating a gambling and casino mecca in Las Vegas. This play delves into Bugsy's idea and how he helped turn the city in the Mojave Desert into today's city.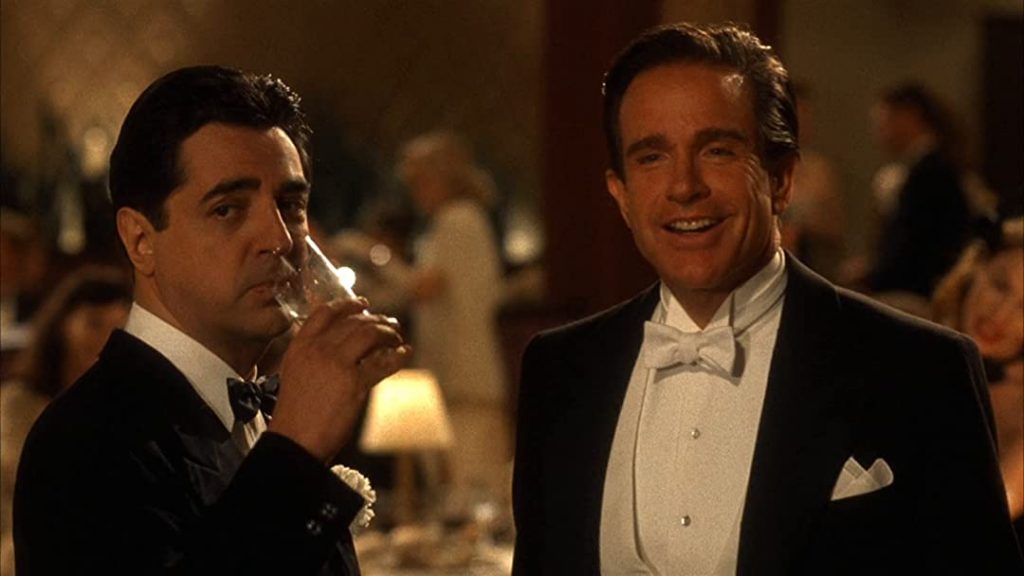 The New York mobster leaves his family behind to focus on his two great passions. The attractive and temperamental Virginia Hill (Annette Bening) and his idea of building a city of luxury and gambling in the Nevada desert, Las Vegas. In this way, Bugsy focuses more on the birth of Las Vegas as a gambling and casino mecca.
5. The Cooler (2003)
Here we follow the story of Bernie Lootz (William H. Macy), a professional loser whose job is to ruin the hot streak of any high roller in Las Vegas. But, by simply playing at the same table, he can change the game.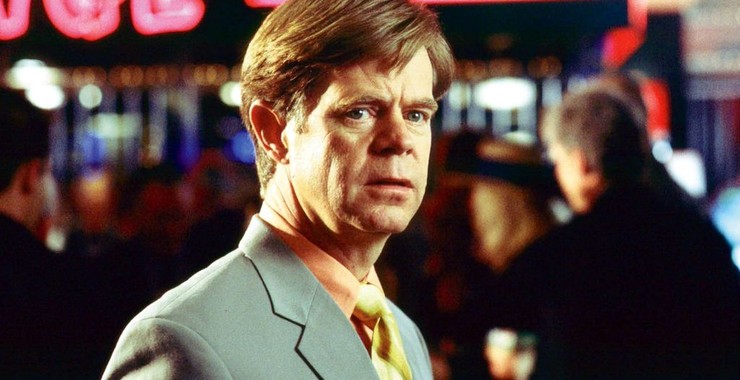 Shelly Kaplow (Alec Baldwin), the casino owner, appreciates Bernie's ability to keep his gambling establishment on the winning side. However, things get complicated with the appearance of a waitress named Natalie Belisario (Maria Bello). Her relationship with Bernie can throw the player off his concentration and impair his game, which will cause him problems.  From that moment on, the plot blossoms, and realism takes a back seat to Bernie and Natalie's romance.
6. Casino (1995)
One of the essential titles in Martin Scorsese's filmography is Casino, released in 1995.
The film is based on actual events, precisely, on the book of the same name by Nicholas Pileggi. Starring Robert De Niro, Sharon Stone, and Joe Pesci, it was set in Las Vegas in 1973. The film follows Sam "Ace" Rothstein, a professional gambler and manager of one of the most important casinos in the area, who belongs to the mob.
The arrival of Nicky Santoro will upend the reality of Ace and his entire environment. The feature film was nominated at the Oscar Awards in the best actress category for Sharon Stone, although it won the Golden Globes award.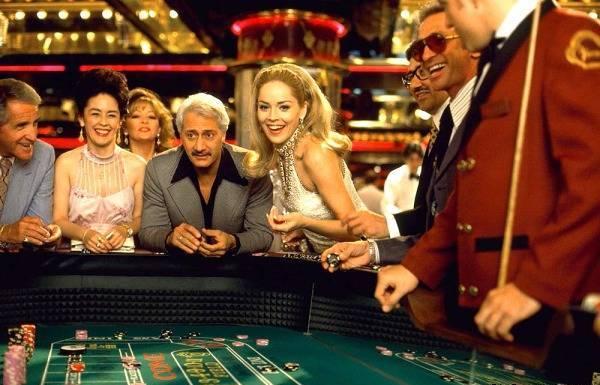 Martin Scorsese was nominated at the Golden Globe Awards for Best Director but did not win. However, Cahiers du Cinéma placed it in the third position in its Top 10 in 1996.
7. From Vegas to Macau (2014).
To finish, what better than joining two of the best-known universes worldwide if we talk about casinos. In 2014 Wong Jing released From Vegas to Macau, the first title from a trilogy of great success on the Asian continent.
Starring Chow-Yun Fat, Nicholas Tse, and Chapman To. The film depicts Ken's retirement from casinos, returning to Macau from Las Vegas. On his return, he meets Benz and his son Cool.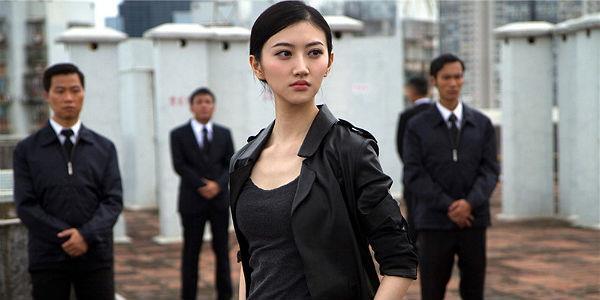 Cool's stepbrother hides some criminal evidence in a stuffed animal before being murdered by a criminal gang. Ken and Cool must confront the killers if they want to move on with their lives. The film was nominated at the Huading Awards in Best Actor, Double Actor, and Best Screenplay.
Yun-Fat Chow and Nicholas Tse were nominated for Best Actor, while Jing Wong was the lucky winner for Best Screenplay. In addition, it has been present at events such as the New York Asian Film Festival.